Who I am.
I was born on Valentine's Day, 1983.
Originally from Maryland, USA, I have been living in New York since 2011.
I found my life-love in 2014 and married her in August 2018.
2014 was also the year I began adding clients in for headshots to my portfolio, she was a client <3
I'm the luckiest man on earth, because she supports me everyday in being who I am.
I can analyze your personality through your hand-writing.
I enjoy surfing, traveling to distant countries, and collecting outdated tech.
I'm part Chinese, Southern European (French-Spanish-Italian), Israeli (confirmed through AncestryDNA).
I graduated in 2005 from Johns Hopkins University, majoring in Film and Digital Media, and have had a camera kit by my side since middle school.
I am ALSO currently an actor: it fuels my desire to listen to others. I was cast in the ABC Diversity showcase in 2009. I was on Law and Order: SVU, and most recently appeared in Adam Sandler's "The Week Of", on Netflix. I have been in national commercials, print ads, and was known as "Mr. K" in Saudi Arabia, a tv personality that promoted asian cuisine in a sleek black suit. I had to learn Farsi for some of the commercials.
My influences in photography stem from fantasy, film noir, the european New Wave, and street photojournalism.
Some of my favorite all-time photographers are Henri-Cartier Bresson, Lillian Bassman, Richard Avedon, Helmut Newton, Txema Yeste, Peter Lindbergh, Mikael Jansson, Craig McDean, Mert Alas & Marcus Piggot, Mary Ellen Matthews, Annie Leibovitz, and Mario Testino.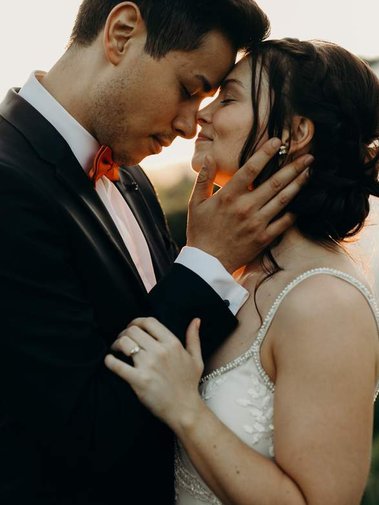 My Style and Approach
My process keeps you inspired, open, and present; the two biggest things I seek within that realm are a deep sense of authenticity, and intimacy.
I give you ideas to lean into every moment, with twists and turns around every corner to keep things fun, conversational, connected. To me, a shoot should capture a real and present conversation, with every artful pose becoming within itself. I have been told that my process is engaging and whimsical; that my lighting feels inspired by the individual stepping into it; the flow feels dynamic, fluid, and tailored.
When I shoot, my instinct is to see something in you that you're feeling, both intentional and unintentional, and channel that to the camera in a very impactful and natural way. I thrive in giving you space to swim in that mental, emotional flow. Reading you is not just a part of my job, it's a core part of how I delve into the moments we share together, and dictates how I light you.
You will be surprised, I will be surprised: I will always help guide you in a strong direction that is unique to you, keeping in mind my own deep understanding of forms, shapes, and angles within lighting.
I'm listening to you with all of my senses. We are all thrillingly confident when we're here to discover.
My Clients
Our esteemed clients have appeared on Broadway, Off-Broadway, TV, Film, and countless web series. Movie and TV Show credits include: Law & Order: SVU, WWE, FBI, Why Women Kill, S.W.A.T., The Equalizer, Snowfall, The Blacklist, Fear the Walking Dead, Fleishman is in Trouble, fSuccession, Are There God? It's Me Margaret, Whitney Houston: I Wanna Dance with Somebody, Gossip Girl, Netflix's Orange is the New Black, The OG, Bull, Blindspot, Castle Rock, HBO's "Girls", Shades of Blue, Person of Interest, Gotham, House of Cards, Madam Secretary, Gotham, Blue Bloods, Limitless, Elementary, Time after Time, Damages, White Collar, and Nurse Jackie, among many others.
We also have many business clients that work on both Wall Street and Main Street.
Please feel free to contact me if you have any questions or if you'd like to schedule a session about headshots nyc, or any other shoots that need some TLC.

WORK
EDITORIAL

MY Lifestyle Magazine

A-List Magazine

CLIENTS
Barnes and Noble
SNAPCHAT
BP
Breathe Carolina (band)
Cartier
Chase Bank
Citibank
DELL
Drunk Elephant
Ediciones Malva
Harris Teeter
HSBC
IBM
Jamba Juice
Johnson & Johnson
Locals Surf
Michael Alan Group
National Grid
NCC Media
Neighbor Agency
Oxygen Network
Protein Bakery
Random House Publishing
Real Housewives of NY
Salma Hayek
Salvatore Ferragamo
Sperling & Kupfer
Snapchat
Tourism of Las Vegas
Vacheron-Constantin
WNBA
USFIA